Pictures of Ninilchik and its Russian speakers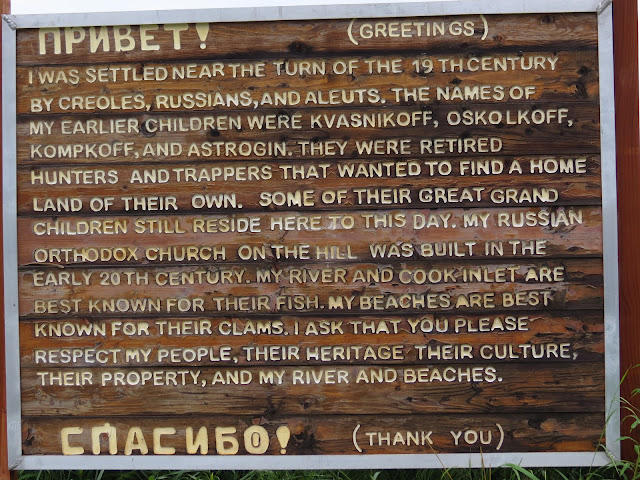 a Ninilchik sign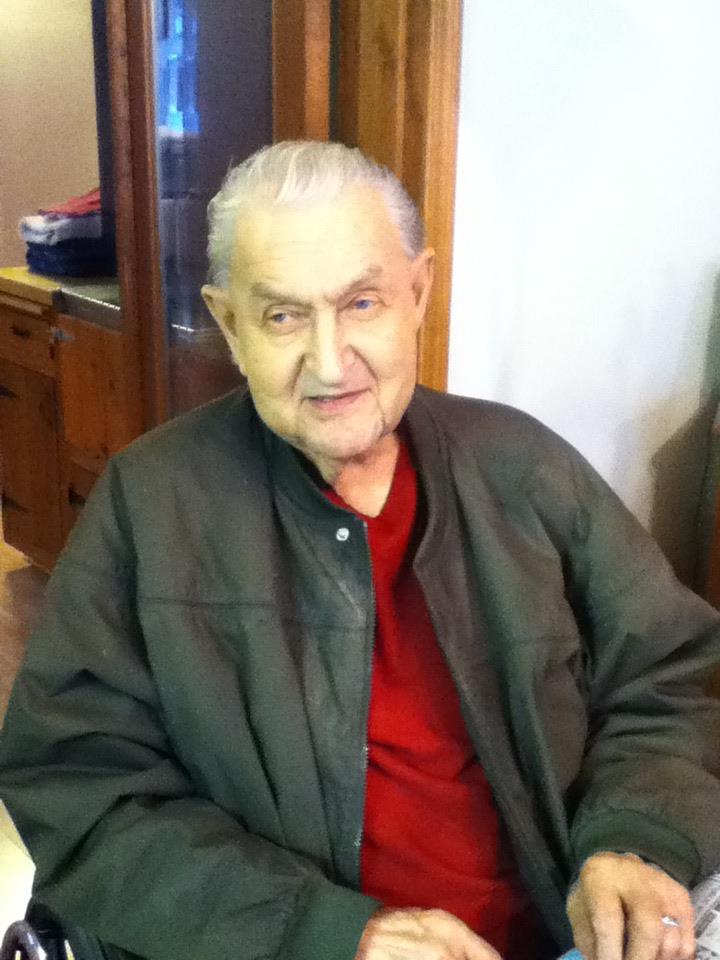 Louie Kvasnikoff, Dec. 25, 2011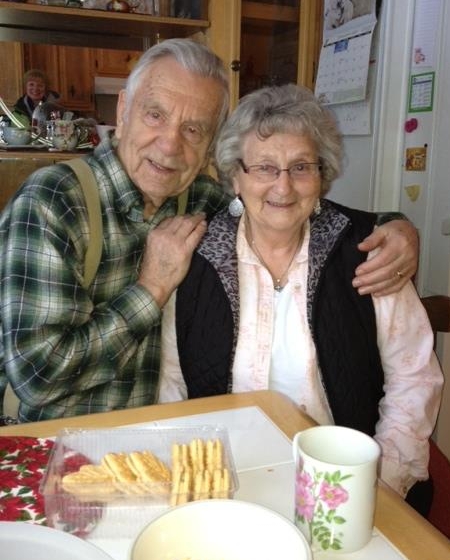 Joe and Selma Oskolkoff Leman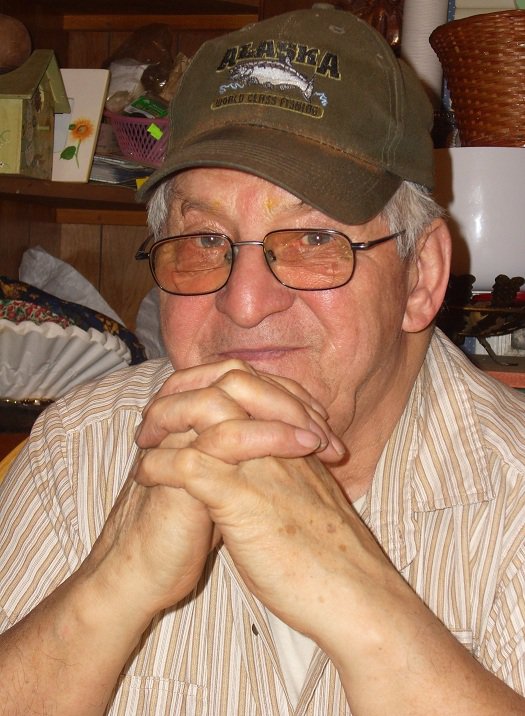 Nick Cooper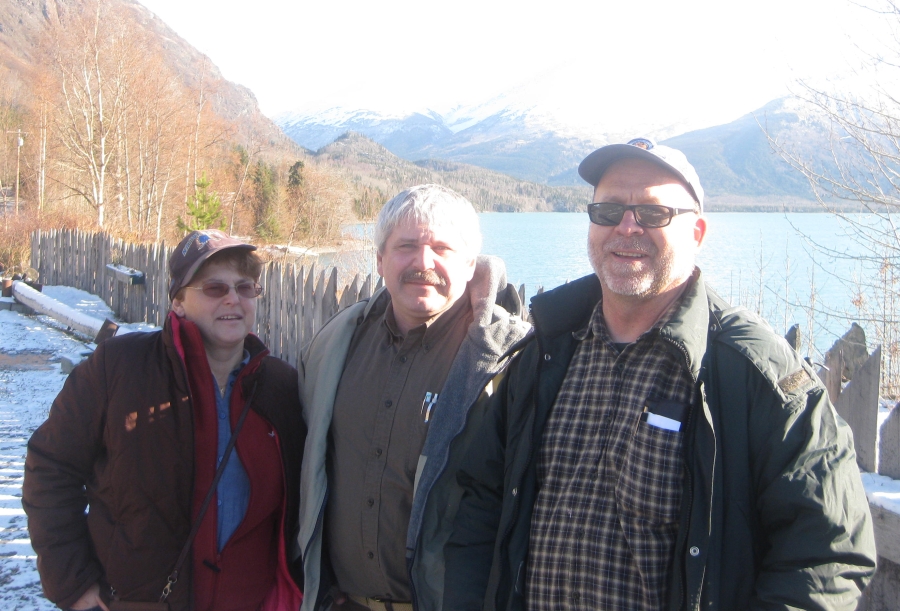 Linguists Mira Bergelson and Andrej Kibrik of Moscow, and Wayne Leman of Ninilchik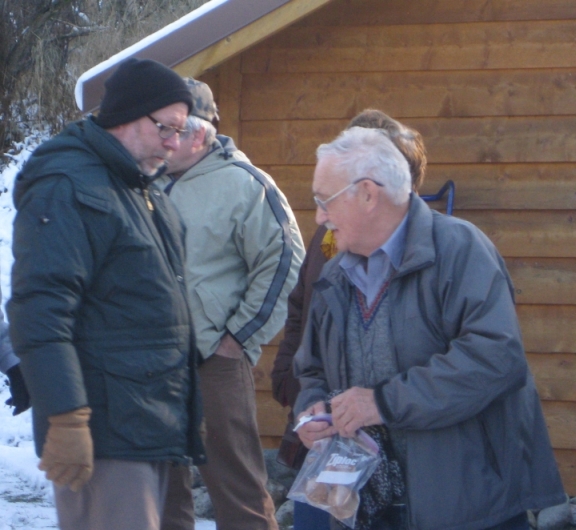 Wayne Leman, Paul Oskolkoff; background: Andrej Kibrik, Mira Bergelson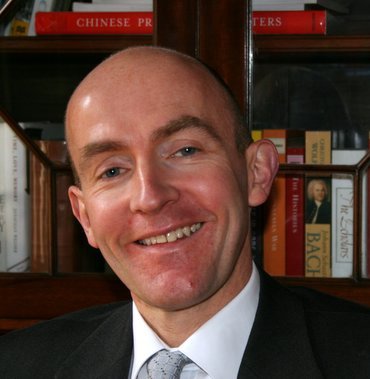 Conor Daly, an Irish linguist who studied
Ninilchik Russian in the 1980s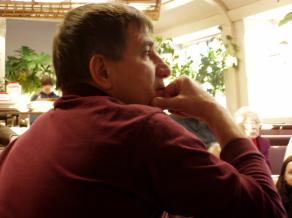 Evgeny Golovko, linguist from St. Petersburg,
Russia, who studied Ninilchik Russian in 2009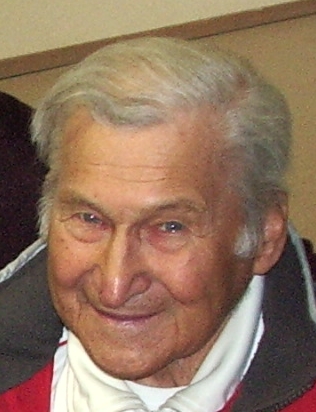 Walter Jackinsky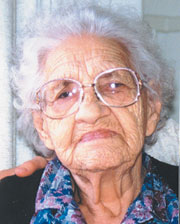 Nadia Oskolkoff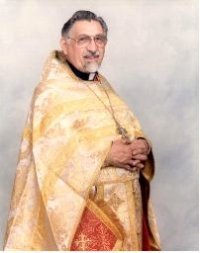 Fr. Simeon Oskolkoff Jr.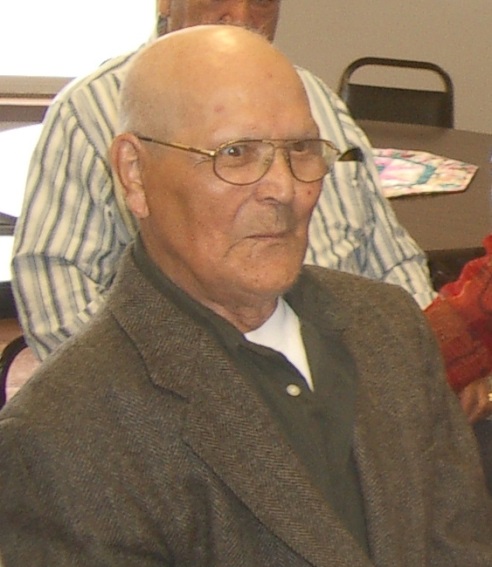 Leo Steik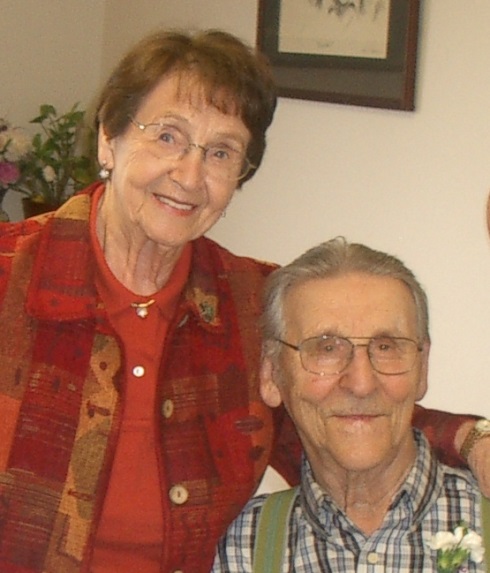 Sophie Prosser and her cousin Nick Leman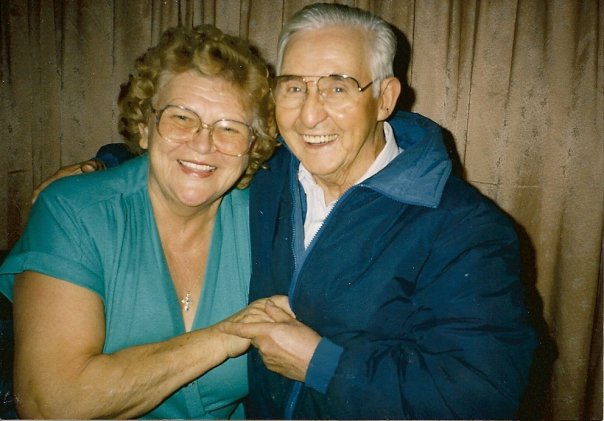 Fedora Kvasnikoff Oskolkoff Encelewski and Joe Oskolkoff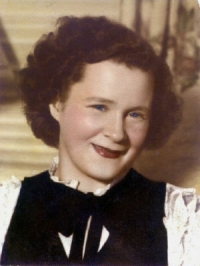 young Sandra Kelly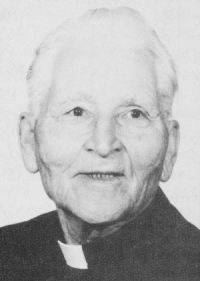 Father Mike Oskolkoff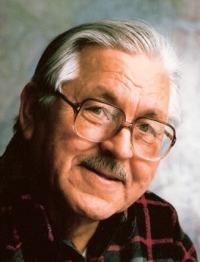 Grassim Oskolkoff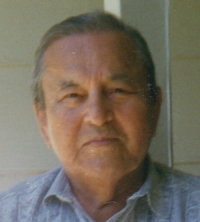 Larry Oskolkoff Sr.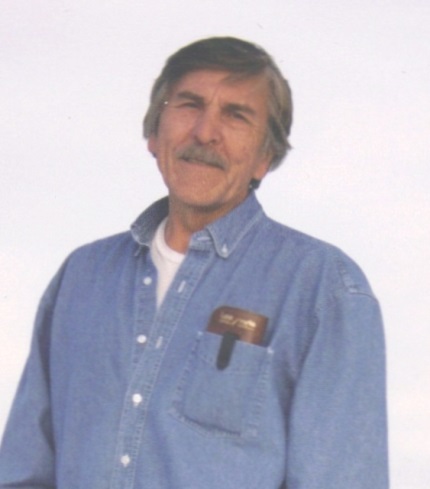 Arnie Oskolkoff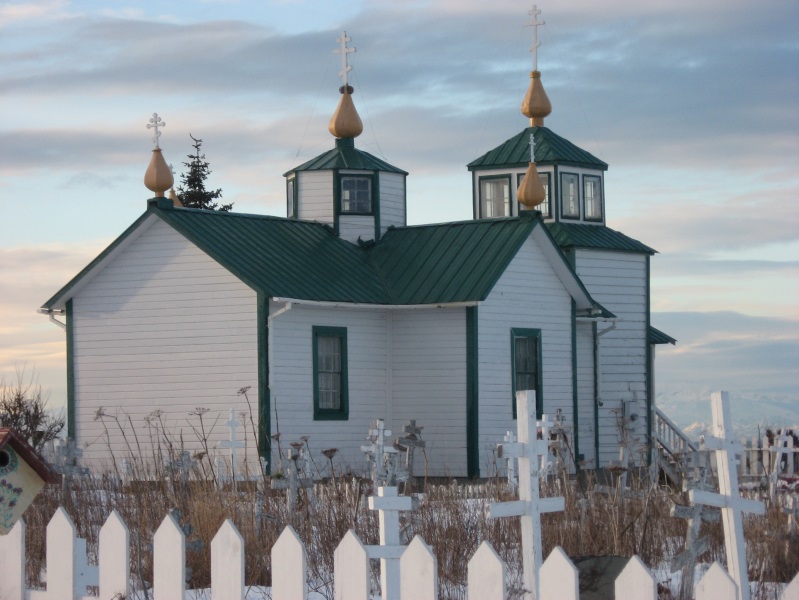 Church of the Transfiguration of Our Lord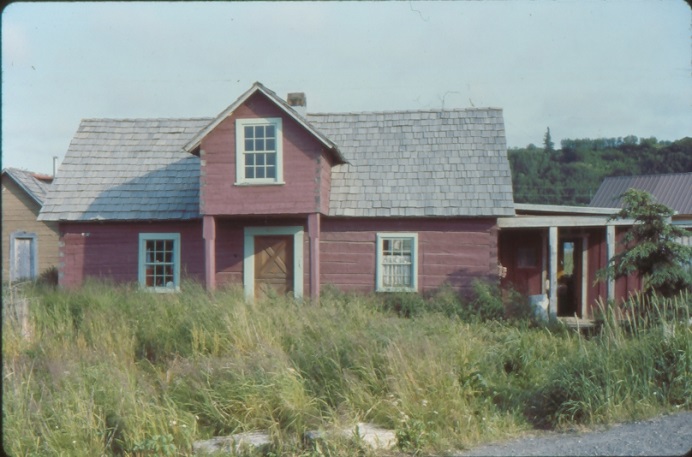 an old village house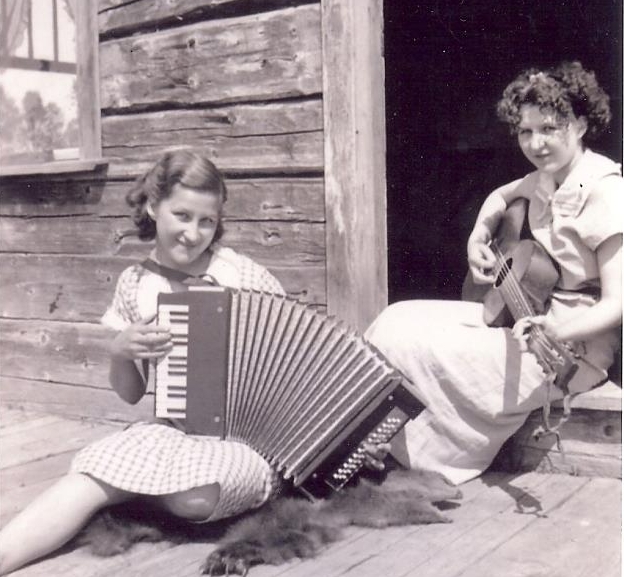 Ninilchik has had many musicians, including
young Margaret (Jackie) and Cora Jackinsky.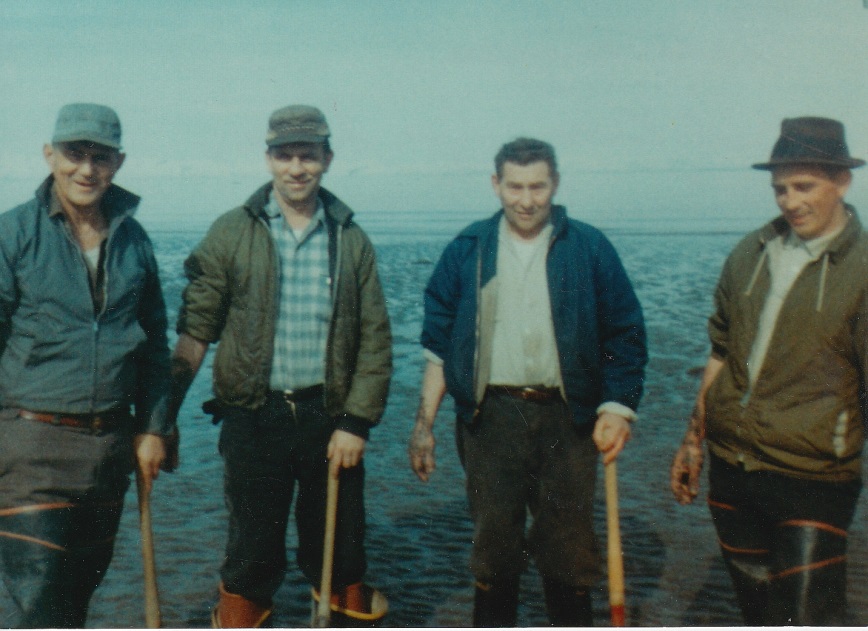 Ninilchik clam diggers, Bill Kvasnikoff, Joe Leman, Isaac Cooper, Alex Oskolkoff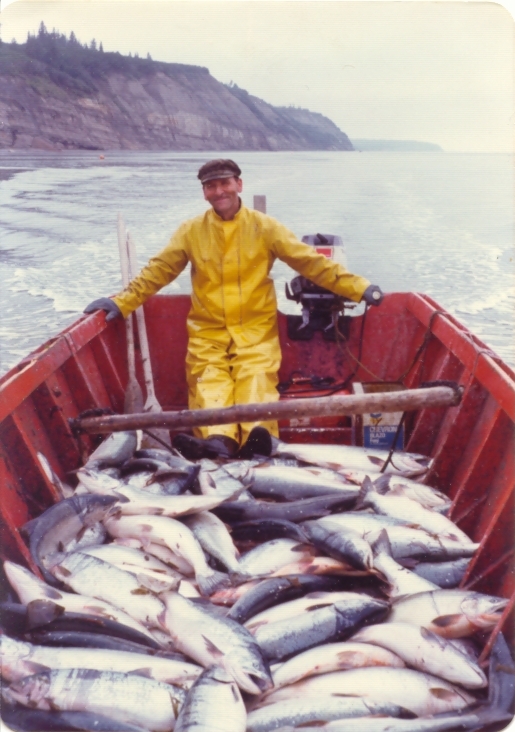 Fishing is a way of life in Ninilchik.
Nick Leman was one of the fishermen.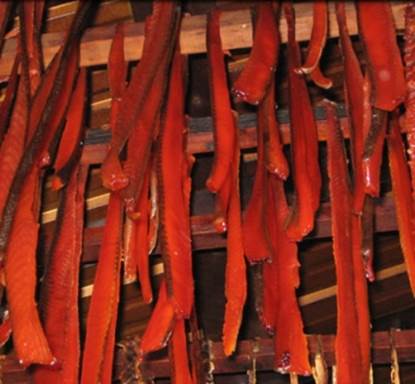 balik (smoked salmon), a favorite Ninilchik food